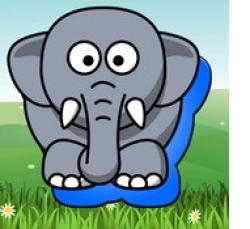 Product Description:
101 Kids Puzzles Free is a great tool for novice jigsaw puzzlers just starting out and learning basic problem solving skills. While the free version only contains 10 puzzles, an in-app purchase unlocks the full 101 span. Completing a puzzle will launch a celebration. Puzzle sizes range from 6 to 8 pieces to keep your kids busy with hours of gameplay.
Features:
✔ 101 original puzzles
✔ Fun celebrations when a puzzle is finished
✔ Change difficulty to make puzzles easier or harder
✔ Hours of entertainment for your child!
In-App Purchases:
Unlock All 101 Puzzles $1.99