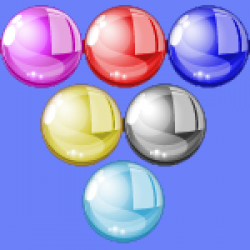 Product Description:
Get ready for a fantastic, challenging, addictive game! In "Bubble Shooter Game: Deluxe", you must shoot your bubbles to match the other colors and have them explode away. Match ones closer to the top and all the bubbles beneath it disappear. You need to move fast - the longer you take to win, the closer the ceiling of the game comes to you! If your balls pass the bottom line, you lose. Beat your own best score!
Features:
✔ Five levels, each one more difficult than the previous one
✔ Stark different colors to elimate confusion
✔ Easy to use controls
In-App Purchases:
There are no in-app purchases for this game, but there are advertisements.