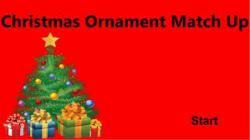 Product Description:
Your child will enjoy this Christmas variation of the classic memory game - flipping each Christmas tree decorated "card" to match the ornaments underneath. A fun game and a great short term memory exercise!
Features:
✔ Beat your own high score
✔ Play through all three levels, each harder than the last
✔ Listen to calming, instrumental music as you play
In-App Purchases:
There are no in-app purchases.