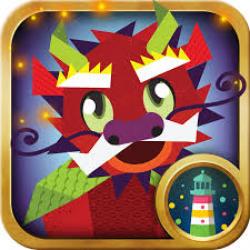 Product Description:
The Dragon Shapes Geometry Challenge app is a fantastic puzzle app for your child. Remember those wooden tangrams you used to build different shapes and designs? This digital version of the math tool tangrams comes complete with a storyline and up to 50 different levels!
Features:
✔ All in-app purchases in parent section
✔ A helpful "lightbulb" hint option
✔ 14 free levels
✔ Episodes in between puzzles to complete the storyline
✔ Lighthouse Learning promises to never share your information or advertise in their apps.
In-App Purchases:
✔ Full access of all 50 levels, $2.99