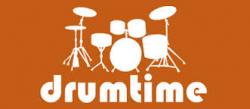 Product Description:
A Fun and Explicit Way to Learn and Play The Drums
Learning to play the drums? The Drumtime app offers you some assistance with experimenting with the distinct drums and symbols and take in their sounds and whereever they match best. Record yourself creating your own drum beat and save it as an MP3 to copy later!
Drum Time is the excellent click track for live gigs or rehearsing sessions. Top notch samples created in, custom sounds can be stacked. Using this app you can possibly teach your inner beat to play so much accurately and even better. It changes honing into a game like participation, making redundant activities fun.
DrumTime is a new excersing kid's game software for new learners that assists them to enhance their timing and beat. It interfaces with MIDI empowered percussion gadgets such as drum modules, electronic drum kits, etc. evaluates a drummer's input and returns visual clues and suggestions about the timing and beat. The metronome is adaptable, it can be set to every single beat, or less.
Drum Time is a multitouch exclusive drum simulator with real drum trials. Drummers can exercise their talents. Drum Time sustains playback, recording, multiple background colors and metronome.
A real-time rating demonstrates you how you are performing. Provoke yourself by lessening the metronome frequency or muting the metronome totally.
Features:
✔Adjust the metronome as per your requirements
✔Play along with a fully loaded metronome
✔Turn swipe/hover mode and key mappings on and off
✔Record your music to listen to or copy later
✔Easy to set up and use
✔Highly Configurable
✔Instantly see what you are playing
✔Track Your Progress- Measure your advancement using your complete score
✔Low Latency
✔Custom Click Sound
In-App Purchases:
✔There are no in-app purchases, but there are advertisements.