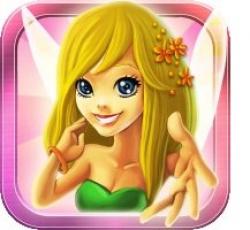 Product Description:
Fairy Princess Fantasy Island! Enjoy a fun children's game! Design your fantasy paradise and fill it with lovely fellows.
Assist the fairies reconstruct Fantasy Island to be the universes largest Magic Island! Search magical Islands and meet amazing fellows!
Design, build, and research a dream island with Fairy Princess Fantasy Island. The bright colors and sticker playing techniques are excellent for younger aged kids. Mini games are a fun diversion, but in the end this is a simple developed game app.
On Fairy Fantasy Island everybody lived in peace together, All young fairies loved going to school to figure out new magic recipes. The horrible witch from the valley of darkness did not love seeing how happy everybody was. On a stunning summers day, that witch chooses to enter the Island. The witch camouflaged herself as a music instructor and told all the Island children in town to tail her into the forest of magic. All of a sudden, the pleasant day turned windy, one fairy got frigthned and kept running back to the Island to request help. When the people reached the forest of magic the witch had grabbed all magic potion recipes and ran away. The little fairy that ran away still had one recipe in her pocket. The one and only hope of reproducing Fantasy Island anticipates you!
Features:
✔ PLAY OFFLINE! No internet connection required
✔ Build up from a small island to the largest fantasy island of dreams
✔ Unlock exciting castles and magic potions as you play
✔ 2 FREE exciting and fun mini games
✔ Play and send free gifts to your family and friends.
✔ Research, Enhance and beautify your loved Fantasy Island
Your very personal Fairy Island awaits you. Download Fairy Princess Fantasy Island Now!
Visit back regularly for various new and exciting children's creative software.
In-App Purchases Include:
✔ Handful of Gems $1.99
✔ Handful of Coins $1.99
✔ Bucket of Gems $9.99
✔ Chest of Gems $19.99
✔ Wheelbarrow of Gems $49.99
✔ Truckload of Coins $99.99
✔ Truckload of Gems $99.99