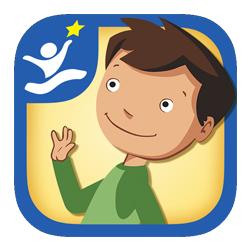 Product Description:
Hooked on Phonics: Learn to Read – Primary School, Interactive Learning, Sight Words, ABC, and Early Reading.
With lessons, games, stories and music, HOOKED ON PHONICS: LEARN TO READ is the most effective, most entertaining and simplest approach to learn to read. Play and enjoy games, songs, and intuitive stimulation in a style that has never been found before in a fun educational app.
Hooked on Phonics: Learn to Read is an exciting educational kid's app loaded with simple and easy games that keeps kids engaged for hours. Kids are taught fundamental reading and phonic skills. The app permits 3 user accounts to be created for various kids. Hooked on Phonics: Learn to Read is developed to assist children to learn the fundamental building blocks of reading to assist them become assured readers.
There is one step accessible for free that includes 9 interactive games with a narrator, introductory music videos, and related e-books to read at the end. As your kids move through the lessons and units, your child will earn points and trophies.
Features
✔ Effective: Hooked on Phonics app is the most effective and efficient learn to read accessible programs
✔ Engaging: More than 70 completely delineated stories available enable children to exercise and show their achievements through real-life reading involvements.
✔ Fun: Your children will enjoy games, songs, and interactive entertainment which includes essential phonics skills by growing flowers, popping balloons, launching rocket ships, building with bulldozers, and so much more.
✔ Anytime, Anywhere: You can access Hooked on Phonics: Learn to Read and read lessons, anywhere and anytime.
Start your kids on the way to becoming an assured lifetime reader, and download Hooked on Phonics: Learn to Read now!
In-App Purchases Include:
✔ 36 e-books for $0.99 or $1.99
✔ Individual Steps for $4.99 or $6.99 if included with the 3 related e-books
✔ The full program unlocked at once is $49.99