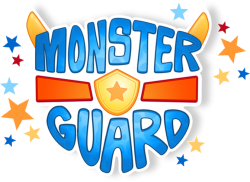 Product Description:
Educate Children for emergencies with Monster Guard! The App that assists children Stay Safe.
Emergencies can happen anytime and anywhere, therefore we should know the ways to stay safe when there is an emergency, Practice what we discover, and also do not forget to share the information with our family and friends.
Monster Guard: Prepare for Emergencies is developed the American Red Cross and is specifically designed for children. Monster Guard: Prepare for Emergencies contain essential information which can assist to stay safe during emergencies.
Via preparing as a Monster Guard, you will figure out how to get ready for emergencies such as floods, hurricanes, home fires, and various other emergencies.
Monster Guard: Prepare for Emergencies is an instructive, however laid back video app for kids to start to learn what it means to be prepared for an emergency. This app is simple and easy to navigate and perceive. While it is loads of fun for kids, it is customized with useful and necessary information about what to be prepared for and how.
In this app you can:
✔Perform through various fun instructional sessions.
✔Playact as decent characters in simulated educational surroundings
✔Figure out about averting wild fires and home fires
✔Get ready for emergencies such as earthquakes, floods etc.
✔Arrange supplies for your family emergency supplies pack
✔Figure out how to deal with stressful circumstances
Features:
✔Enjoy while learning about emergencies and how to be ready for them
✔Get support for sharing readiness data with family and friends
✔Figure out about how to stay safe in in case of any emergency, such as a fire, a flood, an earthquake, severe winter, a tsunami, etc.
✔Explore the map and figure out about the various emergencies to watch out for in distinct parts of the territory with your monster companions
In-App Purchases:
✔There are no in-app purchases for this app; it's completely free!