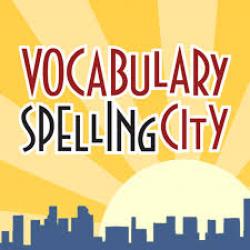 Product Description:
Spelling City: A game based learning tool with a school-home association! Spelling City is a word game app intended to offer children some assistance with learning spelling and enhance grammar and vocabulary abilities.
Spelling City is an excellent game for children that is both educational and fun, best fit for understudies from Pre-K to 12th grade. Look over an assortment of games with various lists of spelling words, arranged by grade level. Numerous educators use this app as homework or classwork with their students and the students like it!
Spelling City is an educational and fun approach to learn vocabulary and spelling words by playing exciting games using any word list. The most well known activities are Vocabulary, HangMouse, Spelling TestMe,and phonics games, available to Premium Members. The free app contains ten of most well known word lists and ten of the most well known learning activities.
Features:
✔ Spelling TestMe: Mini spelling test and pretests. Children can take each test at their own pace and receive their grade instantly when the test is complete.
✔ Put the words in alphabetical order
✔ Play hangmouse (a variation of hang man). Kids enjoy trying to guess the word.
✔ Find the missing letter
✔ TeachMe: Introduces new word to students
✔ Practice reading the spelling words
✔ MatchIt Sentences teaches children to match each spelling word to a sentence
✔ Play educational activities with the words your teacher or parent assigns
✔ WhichWord? allows children to choose from four words to determine which word best completes a sentence.
✔ Access thousands of word lists, including your own
✔ Custom word lists may be entered by registered members
✔ Word Unscramble
✔ Read-A-Word: practice to identify new words
✔ Test-N-Teach gives students the opportunity to learn as they practice
Download the App today!
Visit back regularly for various new and energizing children's educational apps.
In-App Purchases:
There are no in-app purchases for this application. This is primarily used for educational purposes. Set up your account at www.vocabularlyspellingcity.com