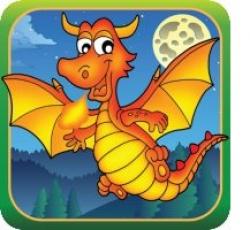 Product Description:
Super Puzzle Jigsaw Games for Kids is designed for preschoolers and offers some great looking jigsaws for your digital device. The puzzles allow for three difficulty level settings and rewards for completing your puzzle. There's nothing quite like the feeling of finding the perfect fitting puzzle piece as it snaps in place. Six puzzles are available for free and an in-app purchase is required to unlock the remaining twelve.
Features:
✔ 18 different puzzles with gorgeous HD graphics
✔ Unique rewards for each puzzle
✔ Play with 6, 9 or 12 pieces
✔ Natural puzzle dynamics
✔ No ads!
In-App Purchases:
Unlock full game $1.99