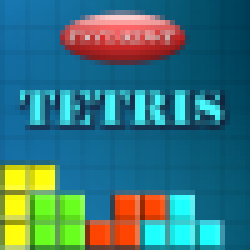 Product Description:
Free Yourself! Play and enjoy the world well known Tetris game you know and love with all new social features and enhanced controls. Feel the power, make an ideal technique and planning, and stack Tetriminos with a swipe or tap of a finger!
Play and have fun with this modified version of your favorite Tetris game. The more lines you make, the faster the blocks fall. To win, make 150 lines or more!
Tetris is, potentially, the most addictive and adaptive game of all time. It is very simple, become more and more hard as it progresses to higher levels. Play the exemplary Marathon Mode and blast through the riddles in Galaxy Mode.
Features:
✔ Easy to learn and play
✔ Pause button is easily available
✔ Your score is always visible
✔ A time elapsed spot to show you how long you've been playing
✔ Solve puzzles to get to new levels!
✔ The number of lines you have cleared is always visible
✔ User Friendly Interface
✔ Make the perfect planning and stack Tetriminos with the tap or swipe of a finger
✔ Marathon Mode has included all new and enhanced controls so you can stack like a pro. Select between the innovative new Drag and Place, classic Swipe controls, or lightning fast One-Touch to keep making and clearing the lines.
✔ Try Tetris Galaxy, new multi-level mode! Clear to the center as you make each Tetrimino fall with split-second force. And utilize the power-ups to change the blockade below!
✔ Connect with your friends with Facebook Leaderboards and talk about your high scores and achievements on the Newsfeed.
✔ Keep a record of every line you have ever cleared, using Tetris Rank.
✔ Join individual Tetris Enthusiasts at T-Club and gain a benefit with T-Coins and bonus lines.
Download the App today! Visit back regularly for various new and energizing children's game software and other apps.
In-App Purchases:
✔ There are no in-app purchases, but there are advertisements.