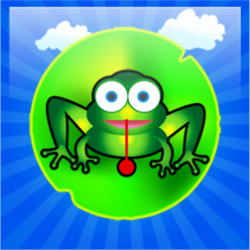 Product Description:
Download and play "Tiny Frog", an easy but addictive game! Tap to hop from lily pad to lily pad - but be careful, if you don't tap the right spot, tiny frog will jump right off into the water. Hop as many lily pads as you can in fifteen seconds!
Features:
✔ Challenge yourself to beat your own high score
✔ Look over your saved top ten best scores
✔ Enjoy easy one-tap controls
In-App Purchases:
There are no in-app purchases for this game, but there are advertisements.