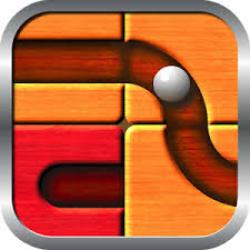 Product Description:
Do you remember those plastic little finger puzzles? This is a digital version of that - but, instead of moving the pieces to create a picture, you are moving the pieces to create the right path for the ball. Move through over 100 levels avaialble to you and challenge yourself!
Features:
✔ Race against the clock to arrange to slots to get the ball to the end
✔ Use "ball freeze" to buy yourself a little more time
✔ Really challenge yourself by choosing a harder difficulty level - or the "Frantic Fun Multi-Ball"!
In-App Purchases:
✔ Medium Level Pack, $0.99
✔ Hard Level Pack, $1.99
✔ Extreme Level Pack, $1.99
✔ Remove Ads, $1.99
✔ Ball Freeze x5, $0.99
✔ Ball Freeze x20, $2.99
✔ Multi Ball 4x4 Level Pack, $0.99