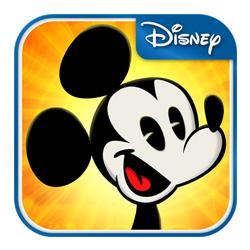 Product Description:
Where's My Mickey? is a colorful and wonderfully animated puzzle game starring Mickey Mouse. Players are quickly introduced to cool animations, cut-scenes, and voice-work for the Disney character.
Swipe your finger across the screen to lead water into the pipe(s). The further you get, the more difficult the solutions become as new elements are introduced.
In-App Purchases include:
Van Goofy & Ship Wrecked Episode Pack for $0.99
Glass Half Empty & Menace of Venice Episode Pack for $0.99
Small pack of hints for $0.99
Large pack of hints for $2.99