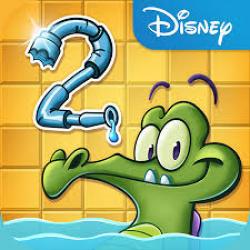 Product Description:
Challenge yourself and your knowledge of physics with more adventures with Swampy, Allie and Cranky. Carve your way through the dirt and grime to fill each rubber duck and create the correct path. A great game to build a basic understanding of physics - and just have fun!
Features:
✔ Unlock challenges to replay levels in exciting new ways.
✔ Guide water, purple water or steam through each level.
✔ Play through over 100 levels!
In-App Purchases:
✔ Starter Bundle, $2.99
✔ Monster Bundle, $9.99